6 Types of Direct Mail and Their Benefits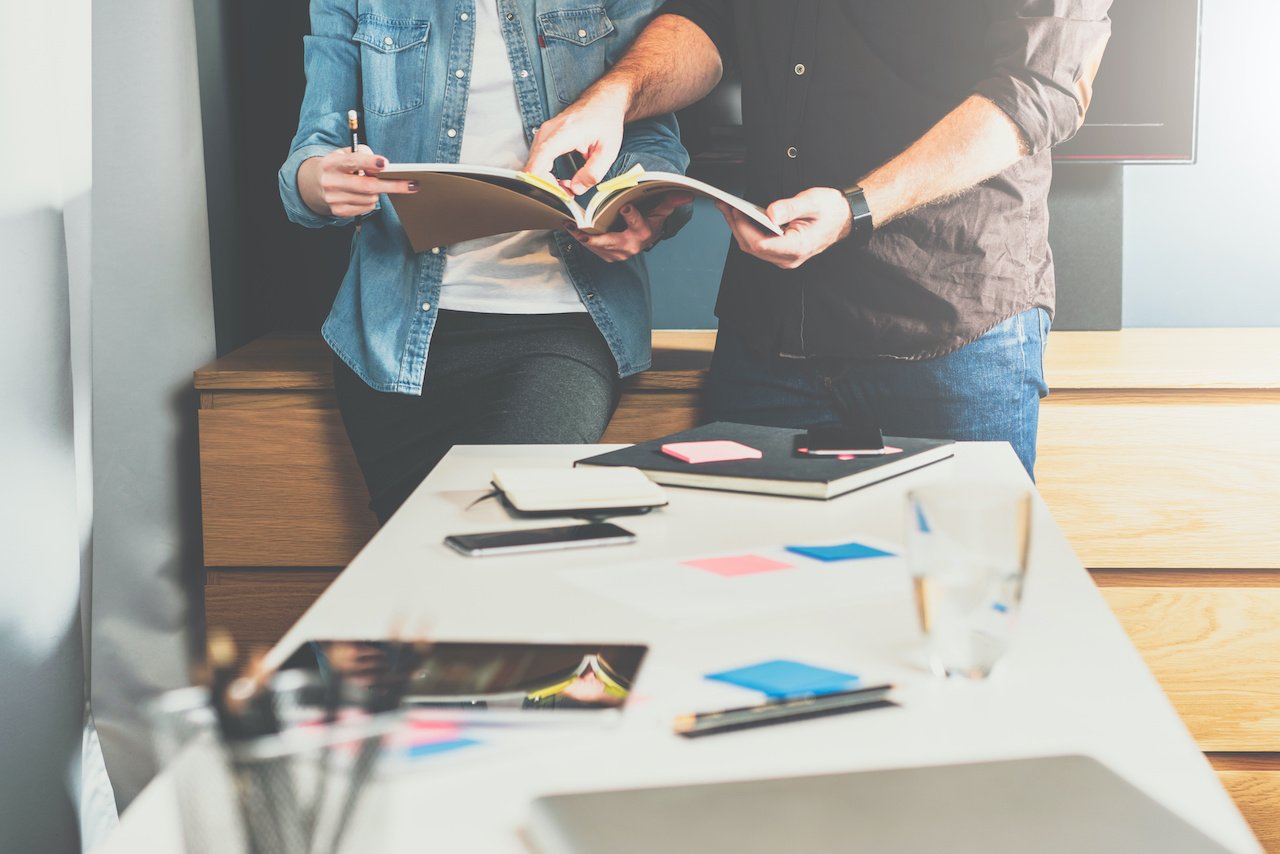 Direct mail plays a unique and compelling role in today's marketing mix. It's a tried, tested and trusted performer that drives measurable change in consumer behaviour. In an increasingly digital world, mail remains as resilient and relevant.
So what makes direct mail so great? It's highly targeted, personalised, tangible, and easy to measure—plus, direct mail has a proven track record for success.
Direct mail can help you solicit new orders, generate leads, create a positive brand image that will help future sales, cross-sell to existing customers, build brand loyalty, increase repeat orders, and reactivate dormant accounts or increase sales coverage.
Catalogues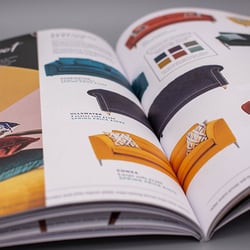 Distribute your brand's name on highly visual and tactile media. Direct mail catalogues are a proven way to drive website traffic, generate sales and build customer loyalty.
Catalogues are seen as a primary marketing tool for many consumers, especially when it comes to browsing through new products and discovering a brand's wide range of offerings. Precision Proco has over 30 years of experience in direct mail campaigns. Our team can help Marketers design and target the right audience with effective branding that delivers results.
Most people prefer to flip through a print catalogue rather than look at an email. Catalogues also inspire people to buy more; consumers are 5 times more likely to open a catalogue than an email, 35% of people who received a catalogue visited the sender's store, 22% of people have used discounts found in catalogues in the last 6 months.
Our catalogues are printed on high-quality paper—with vivid colours and sharp photography. But our catalogues also provide a fantastic marketing tool that you can use to tell your unique brand story, showcase your product range, and generate revenue; what are you waiting for?
Post Cards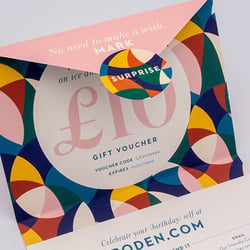 Today's marketers can choose from countless channels to reach their audience. But direct mail postcards are an efficient and effective way to get your message out there. They're cost-effective, easy to measure, and can be used in a variety of ways—whether you want to make an announcement, drive customers to a store or website, advertise an event, or more.
We've got you covered if you want to use direct mail postcards: we offer a wide range of sizes with hyper-personalised capabilities, customisable URLs and much more. And with 35% more likely to drive an actual purchase than unaddressed mail and 70% of consumers saying mail makes them feel valued, it's clear that GDPR friendly direct mail postcards are the way forward in today's crowded marketing landscape.
Self-Mailers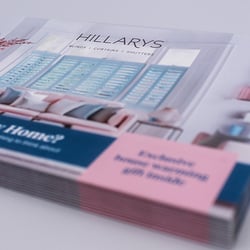 Send out a direct mail letter but don't want to use an envelope?
Consider a self-mailer! It costs less, saves on the cost of an envelope, and gives you more room for your copy. Plus, it can include a perforated reply card or coupon so that you're able to send special offers and event and product notifications directly to your customers.
We make it easy to create and send direct mail letters with our self-mailers: we can design them for you, print them, and drop them in the mail at the lowest possible postage rate.
Our direct mail services save you money on printing and postage, and we'll make sure that your mailings get delivered directly into your customers' hands—and opened!
Letters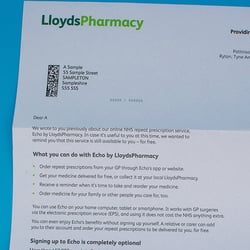 Writing and sending a direct mail letter is cost-effective for introducing your business, explaining more information, and creating a valuable one-on-one connection with your potential or current customers.
Simply stated, letters are typically more trusted, more personal. In fact, the Direct Marketing Association reports that letters typically result in a 4.3% direct mail marketing response rate. Additionally, 87% of people find letters sent by mail more believable, and they stay in the home for over four weeks.
Brochures and Booklets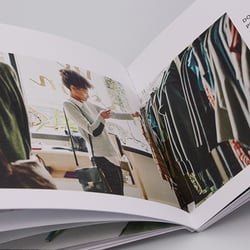 Direct mail brochures and booklets are a perfect way to educate your prospects, promote your company's reputation, generate leads, explain your product or service in detail, and make it personalised.
Brochures are easier to read than a long-form letters and let you explain your product or service in detail. You can also personalise them by focusing on a specific product or service that you know will interest a prospective buyer.
This is a great time to mention that direct mail brochures with pictures sell! In fact, pictures are often the primary selling point of your direct mail brochure, so don't be afraid to spend some time choosing or making the perfect ones.
Dimensional Mailer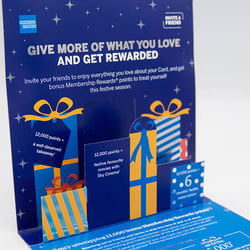 Bring your direct marketing to life with a dimensional mailer.
Dimensional mailers enable you to showcase your brand, products, and services in a more innovative, eye-catching, shareable, and fun way. These mailers come in all shapes and sizes including boxes, tubes, and cubes. So get creative—and get noticed! Dimensional mailers have the best response rate of any direct mailer—and they'll grab the attention of your recipients.
So get creative! Have some fun! Let us help you make your next Dimensional Mailer today.
---
Check out our guide to Direct Mail. It's not complicated!
As a marketer, you know that direct mail can play an essential role in your overall marketing strategy.
So we've written this guide to help you with your next campaign.
---